Our History
SCIO has been active in Oxford scholarship since its founding in 2000. Though not that long a time by Oxford standards, SCIO has established significant relationships, partnerships and activities in this city of learning.
SCIO's commitment to the integration of Christian vocation and scholarship aligns perfectly with the University of Oxford's commitment to serving high achieving students and fostering scholarly excellence. Wycliffe Hall is a part of the University of Oxford, and is the ideal place for SCIO to achieve its aims.
SCIO was founded in 2000 as the UK subsidiary of the Council for Christian Colleges and Universities (CCCU), but, in previous guises, it has been in Oxford since 1991 when it began to host a summer programme in Oxford. By 1998 it was involved in a joint semester programme in Oxford and since 2002 it has been working with Wycliffe Hall as its partner in international education and research.
The organisation's connections with Wycliffe Hall, one of the colleges and halls of the collegiate University of Oxford, have strengthened substantially over that time and it has progressed from offering summer programmes and associate student semester programmes, which gave only limited access to Oxford's rich resources, to offering students the chance to attend Oxford as Registered Visiting Students and mix with British and international matriculated students at University events and in University libraries.
Building on contacts established with the John Templeton Foundation in 1999, SCIO continues to strengthen its research activities. 2011 saw the start of further collaboration with multiple grants from the John Templeton Foundation, Templeton Religion Trust, and The Blankemeyer Foundation, focused on science and religion. From 2013–2018, SCIO developed Logos in Oxford with the Green Scholars Initiative on the study of biblical and ancient manuscripts, and continues to offer Logos.
Wycliffe Hall
Wycliffe Hall was established in Oxford in 1877 to train ministers for the Church of England. It is named after John Wyclif (1324–1364), an Oxford scholar called the 'morning star of the reformation' for his early criticisms of abuses in the church, his use of the vernacular, and his emphasis on the authority of the Bible.
Wycliffe Hall has always enjoyed a close relationship with the University of Oxford and in 1996 it became a Permanent Private Hall of the University. Wycliffe students may read for both undergraduate and postgraduate degrees at the University of Oxford. It is through SCIO's relationship to Wycliffe Hall that students from the SSO programme benefit from the resources available to Student Members of the University of Oxford.
Although Wycliffe is an integral part of the University it retains its independence, being governed by an independent Council, and this combination of integration and independence gives Wycliffe Hall its distinctive status. They are a community committed to the historical Christian faith, while also being a constituent part of one of the world's leading universities. This unique combination gives them a unique calling, to be advocates of the Christian faith within contemporary University-level debates and to equip the Christian leaders of the future by engaging students in rigorous theological study at the highest possible academic level.
As members of Wycliffe Hall, SSO students enjoy participating in the life of the Hall and, through the Hall, in the life of the University of Oxford. OSP students are affiliate members of Wycliffe with access to and use of its facilities during the summer term, and, through this connection, with access to certain University of Oxford facilities, such as the Bodleian Library. OSP students are not student members of the University of Oxford.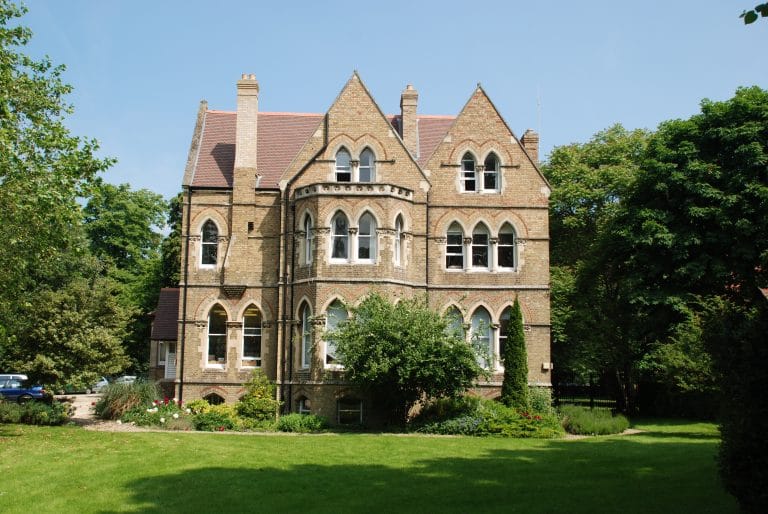 You might also be interested in: