Oxford versus Cambridge: the historic rivalry lives on today, and for SCIO student Colin Welge ('22), the rivalry will become fully realized and experienced this weekend. Welge plays goalkeeper for Oxford University's Blues second team XI, the Centaurs, and the team is due to compete against the Cambridge team on Saturday, 26 February.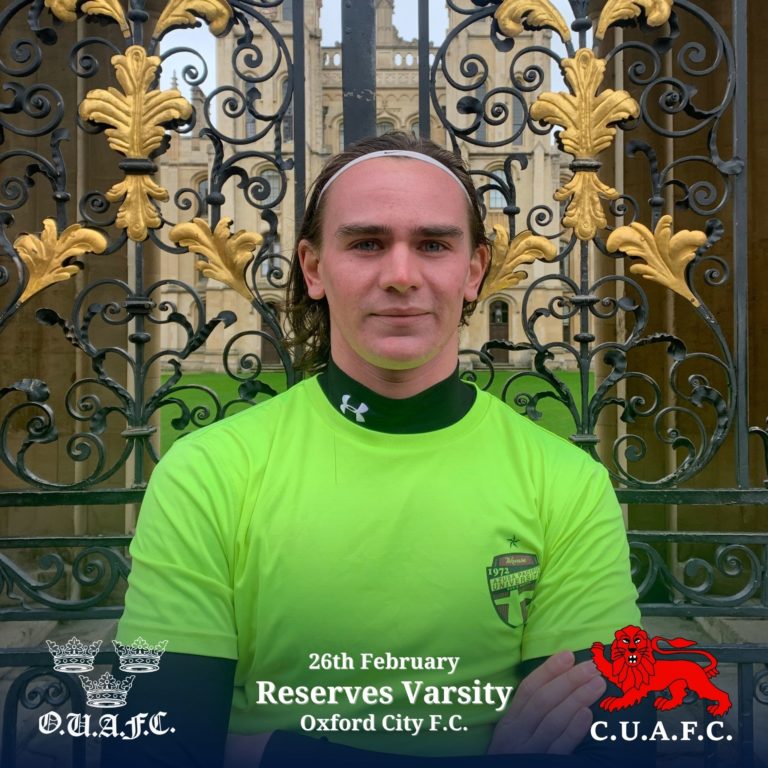 Prior to moving to the UK and enrolling in the SCIO programme, Welge played for his home university's, Azusa Pacific University's (APU), football/soccer team. Welge reflects on the differences and similarities between the APU and Oxford University teams. The competition and standard is higher at APU, Welge says, but the quality of play is still very high on the Centaurs team and exhibits a "British style" of play.
Welge also points out that at APU, the status of being an athlete is more like a job, while at Oxford, playing a sport is a hobby. Welge's observation aligns with the cultural and financial differences between UK and US athletics. US collegial sport, especially in Division I, has a much higher investment than UK collegial sport and returns high revenue streams. Meanwhile, athletics are not really considered as an alternative revenue stream for universities in the UK.
Overall, the experience of playing with the Centaurs has been a positive one for Welge. "It has been wonderful," he says, "The lads are great and have been very welcoming."
The upcoming Cambridge match is an important one, and as such, SCIO students and staff plan to cheer for Welge and the rest of the Centaurs team.